Web Development
3pixels Solutions offers a complete package of affordable Website Designing and Web Development services in India. From the preliminary progression of taking inputs from clients and then planning on the basis of these inputs to final execution and testing are done using the most recent web site designing technologies and programming methods.
We use advanced PHP programmes to process the best Website Design. We also specialize in ecommerce website development and flash Website Design. Professional Website Design can be availed at 3Pixels Solutions at reasonable rates.
Efficient web developers' manage to produce outstanding Smarty and Joomla frameworks. Moreover, we also develop Ajax based sites. The sites are however, backed up with easy and free flowing content and eye catching animations, if requested by the clients.
Not only do we offer inexpensive web site design and development services but also well crafted search engine friendly web designs. Attention-grabbing websites along with strategic messages can be produced within any time allotted by the client. We believe in catering to the clients need effectively by our nourished creativity. Our services in the domain of Website Design and Development in
PHP Programming
E-Commerce
Dotnet Programming
Web Programing - CMS
Benefits of Ensure's web site Hosting Services:
Back up on all levels
Our Web Hosting services enable corporations to house business-critical Internet servers off-site for better security, improved bandwidth availability, and more reliable connections. Having your server off-site also protects your internal company network. You do not need to worry about attacks on your local company network coming through your public web server. This approach saves quite a bit on your potential internal security costs. At the same time, you will have full control of your server with Administrative access and the ability to customize the software capabilities to suit your specific needs.
Make Easy and Fast your Business Operation
PHP
DotNet
E-Commerce
Wordpress
Joomla
Mogento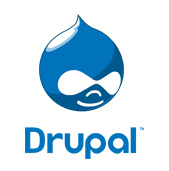 Drupal
HTML5 & CSS3